Top 10 Things to Do in Greeley This Weekend
TOP 10 THINGS TO DO IN GREELEY THIS WEEKEND
Village Green is an apartment community in Central Greeley, CO. Our apartment buildings are surrounded by a beautiful, natural landscape with lovely trees.
Take a walk around our property and our buildings. Village Green has a beautiful park area with mature trees for resident relaxation. We also have several parks nearby including Luther Park and Broadview Park.
Stay cool year-round at the nearby Greeley Ice Haus indoor ice arena, take in Greeley's historic downtown area, or revisit your youth at the Family Funplex with an incredible indoor water park, adventure golf area, softball complex and more.
5 GREAT PLACES TO VISIT NEAR GREELEY
Found in Downtown Greeley, this local brewery is the perfect spot to enjoy award-winning beer and relax. WeldWerks Brewing was opened in 2015 and has won multiple awards and accolades even being voted USA Today's Best New Brewery! They make over 100 unique beers, including IPAs, sours, and imperial stouts. You have to come in just to see the art of brewing as it happens. WeldWerks Brewing is a landmark in Greeley, CO!
508 8th Ave, Greeley, CO 80631

The Colorado Model Railroad Museum is a space dedicated to model trains. It contains an amazing 5,500 square foot model train railroad. For anyone with the model train bug, this museum is a wonderland. They also have a (real-sized) caboose that visitors can walkthrough. The museum was opened in 2009. Whether your a model train enthusiast or just looking to learn something the Colorado Model Railroad Museum is a soothing place to spend the afternoon alone or with family or friends.
680 10th St, Greeley, CO 80631

You can use the Poudre River Trail for exercise or exploring nature. The 21-mile paved path is a beautiful, scenic journey. You might see a deer or eagle if you pay attention to your surroundings. The public trail can be used for walking, biking, and roller-blading. Dogs are more than welcome as long as they are on a leash. It starts at Island Grove Regional Park in Greeley. Come and experience the natural beauty that Colorado is famous for.
Greeley, CO

The Family FunPlex is an exceptional community rec center. They have a multi-court gym, weight room, walking track. Family FunPlex also has an indoor waterpark and lap pool! There are fitness classes and personal training at the Family FunPlex if you want some instruction. Members can use all the facilities for a monthly fee, and the rec center is open to non-members for a single visit fee. Family FunPlex is a great deal for individuals as well as whole families, especially in the winter months.
1501 65th Ave, Greeley, CO 80634

Located 25 miles northeast of Greeley, the Pawnee National Grasslands is a beautiful 193,000-acre grasslands area in Colorado. The zone was made into a U.S. National Grassland in 1960. Visitors can enjoy hiking and bird-watching in the grasslands. you can also enjoy tent and trailer camping in the scenic landscape. The Pawnee National Grasslands is a majestic landscape with prairie and lonely buttes.
Northeastern Colorado

TOP 5 AMAZING PLACES TO EAT IN GREELEY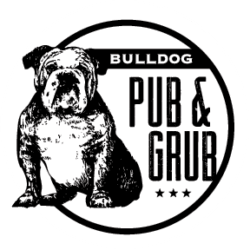 Bulldog Deli allows customers to build their own sandwiches from a range of meats, cheeses, vegetables, sauces and extra toppings, either with traditional white or whole wheat bread or in a more unusual pretzel roll or flatbread, resulting in hundreds of possible sandwich combinations. There are also a number of classic sandwich options for the very indecisive, as well as build-your-own-salads that simply skip the bread.

Lucky Fins Seafood Grill is a Greeley crowd favorite. With their innovative menu full of original seafood recipes as well as burgers and great-tasting sandwiches, it's not hard to see why! Open for lunch and dinner, Lucky's offers affordable, diverse food influenced by Asian, Mexican, and Northwest cultures. Locally owned and operated, stop down if you want to treat yourself to something that will impress even the trickiest taste buds!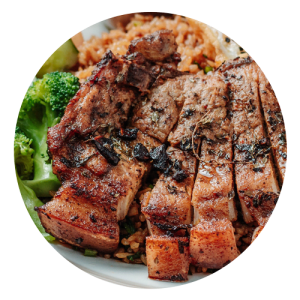 Located in a former pub, Cattlemen's Steakhouse makes an excellent first impression. The building has retained its original, striking half-timbered structure, with a low hanging slate roof and a small covered wagon, wagon wheels and bright plants decorating the entrance, creating a charming, welcoming atmosphere. Inside, this traditional, rugged Western aesthetic continues, with plenty of dark wood, booth seats and a roaring fire.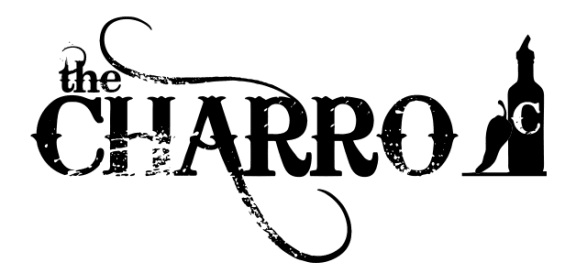 Established in 1970, El Charro has been serving customers for over 45 years, and in that time, has become one of the most popular restaurants in Greeley. All of their food is freshly prepared on location, using traditional techniques to maximize flavor and quality; their Guacamole Fresco is even prepared tableside so that guests can view the entire process.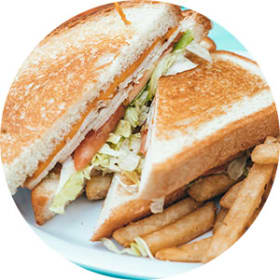 Fat Albert's Restaurant is a Greeley institution. Serving customers since 1982, the restaurant is a local favorite, and is regularly voted by locals as one of the best places to eat in the city. The restaurant serves a variety of sandwiches, soups and salads, as well as more filling fare such as a baked salmon fillet or a bacon cheddar burger.
Testimonials
The new managers are working really hard to make sure their tenants are happy. Love the pool in the summer! Laundry on-site is great too!

- Facebook Review
I love that I don't have to shovel the snow. I love the staff and how they are always willing to help. I love how there is a herb garden for the residents.

- Facebook Review
I've been living here for a year now, the staff are all friendly and professional. The place is always clean. It is an old building, you are able to hear some noises here and there but it's always calm.

- Google Review
I've lived here for two years now and love it. The staff is friendly. And understanding during this pandemic. They added a fire pit and grill which is nice. All in all happy here.

- Google Review
Lived at VG for eight very nice years. The staff was responsive and friendly and willing to make upgrades when needed. Nice pool and community garden!

- Google Review